Checklists be damned. Toss them in the trash. Here are 7 creative ways to do your wedding your way.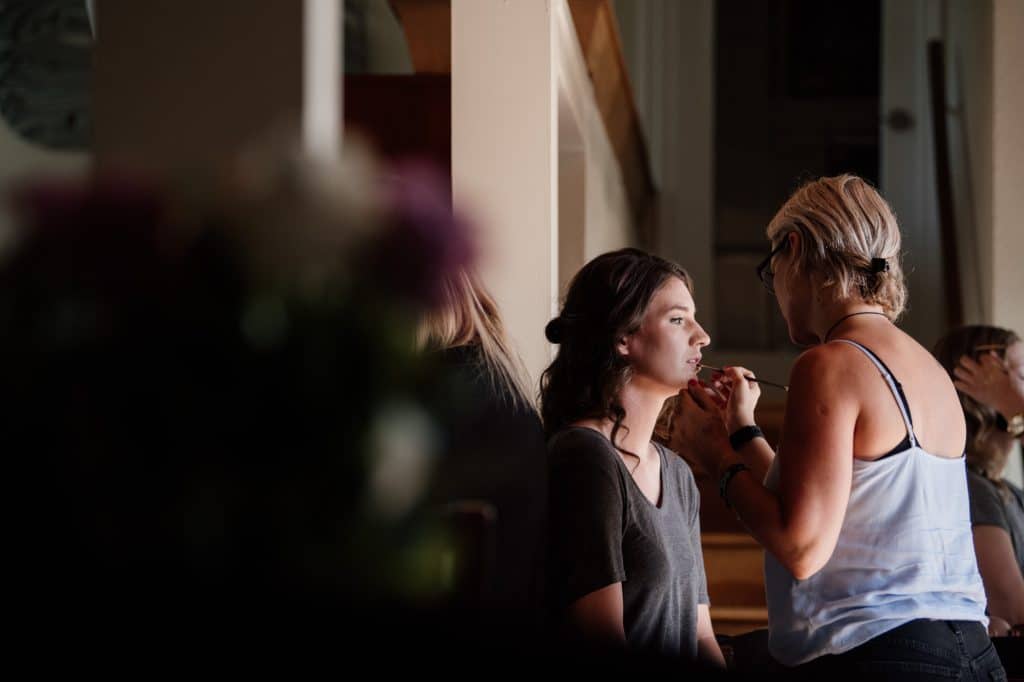 For a long time everyone saw wedding planning as a checklist type situation. Getting ready together, check. Ceremony with chairs and decor, check. Cake Cutting, check. Awkward family photos, check.
Since the pandemic hit in 2020, weddings have morphed into something new. Couples are realizing again and again what stuff they will actually care about in 10 years. Through rescheduling weddings due to Covid-10 protocols, to pairing down guest lists and cutting out whole parts of their day.
The one thing all these couples have in common is that THEIR PRIORITIES ARE ALL DIFFERENT! Here are 7 ways to make your wedding day unique to you as a couple:
1. Pick a day that's meaningful to you
It doesn't have to be a Saturday in summer when your second cousin twice removed is able to take vacation time. Pick a day that actually means something to you both – whether it's in the season you love the most, it's an anniversary you've celebrated for the last 5 years or maybe you're a star wars fan and May the 4th Be With You is your best day ever. You can choose a non-prime date. Really!
2. Start at the beginning
I've always had this dream to get married and have my photographer arrive as I roll out of bed. The story of the day doesn't have to start at the ceremony. I'd want my photographer to come to breakfast with me, to capture my bedhead and routine, my last morning coffee (or 3) as a single person, to tell the story of the anticipation for the moment, not just the moment I step into my new role as a wife and partner. Real stuff is way more beautiful than staged stuff. It's a different kind of beauty.
A&K's Port Alberni Wedding Photos started at the beginning and went until sunset! Check it out here!

3. Customize that ceremony
Lots of couples either have a super paired down civil ceremony with a government commissioner (non-customizable), or they go with whatever their pastor or officiant suggests. Lots of ceremonies are pretty cookie cutter (I've seen a few…hundred). I recommend finding a celebrant you vibe with, who writes their ceremonies from scratch. This is a really simple way to feel like this day is yours and yours alone, and for your guests to remember this wedding above all the others they've attended. Some couples even get their guests, or their environment involved in the ceremony which makes everything feel way more connected.
Check out S&E's Pemberton Wedding where they showed up in fire trucks, and had a super casual and hilarious custom ceremony.
4. Consider doing private vows
I always personally cringed at the idea of sharing my deepest feelings with my partner in front of an audience (to each their own of course), but for me it just didn't fit my vibe. You can break the mold by mixing things up and thinking about what priorities you have for intimate and heartfelt moments vs fun and celebratory moments. Even writing private letters to each other can be a cool departure from the norm.
For A&G's Mystic Beach Elopement, they had legal paperwork done in advance and did private vows on the beach.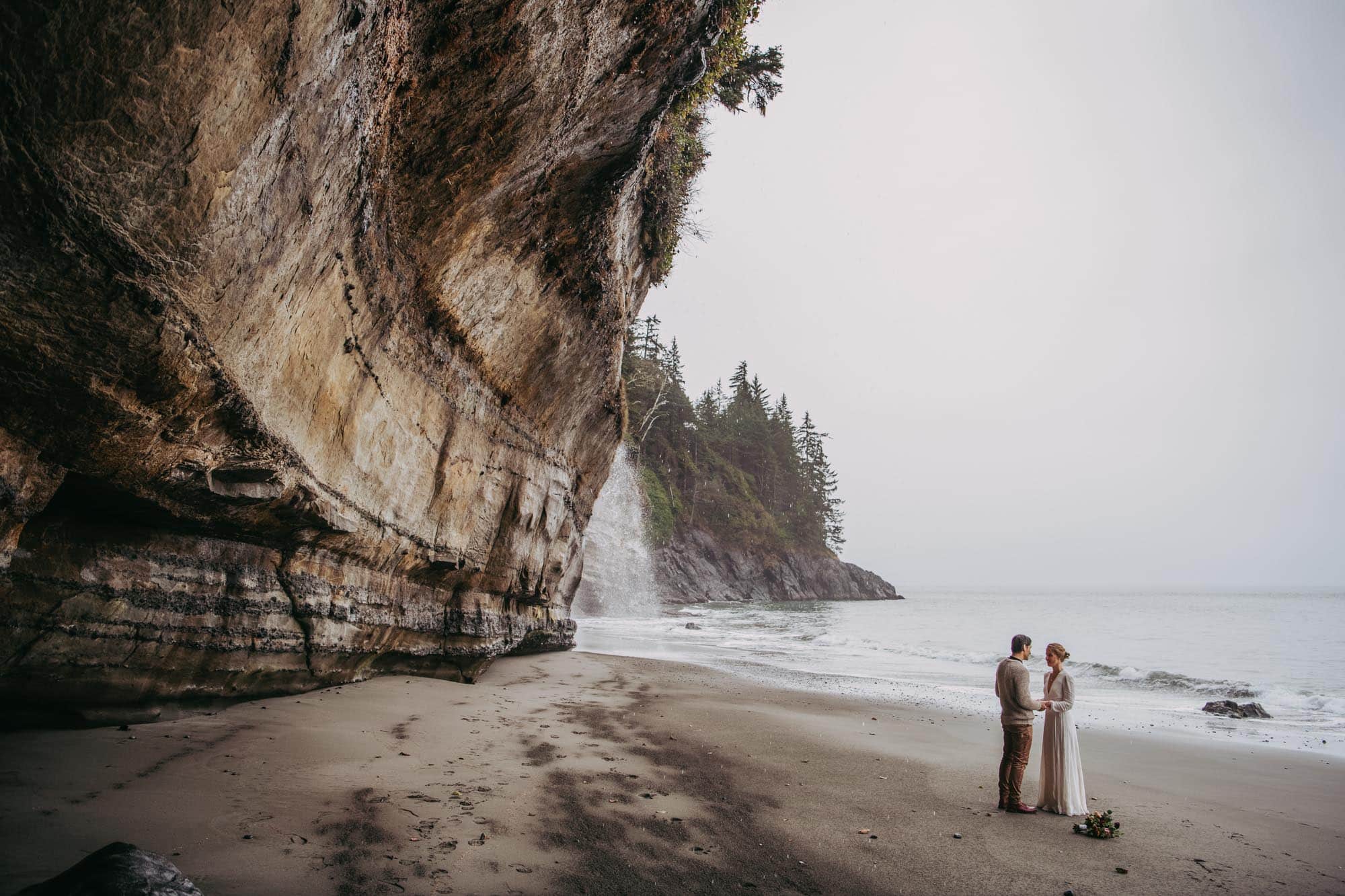 5. Couples who adventure together, stay together
Make time for an adventure on your wedding day if you tend to be the exploration type. Hell, even plan a day after photoshoot where you get dressed up and hike off or helicopter to an epic location. You won't have the stress of your wedding day timeline, leaving guests behind to wait for you, and you can get a little dirty and nobody will care.
6. Eat the Ice-Cream
Visit your favourite haunts or your fave neighbourhood. Have a pint at your favourite pub. These photos can end up being some of the most authentic and unique from your day, and celebrate the special things you like to enjoy together. You'll also get tons of flattery and attention when visiting unconventional places in your wedding attire.
7. Share your faves with your friends and family
95% of weddings have the same food (chicken or salmon anyone?). Get a taco and sushi truck instead, order froyo-to-go for dessert, set up a craft brew tasting station for your guests. Share the things that make you you with the people you love. This makes for such a unique experience for your guests and pushes them outside of their comfort zone. You'll have people saying "remember that one time…" for years to come.
K&I's intimate wedding (Below) took place at a wine and cheese shop!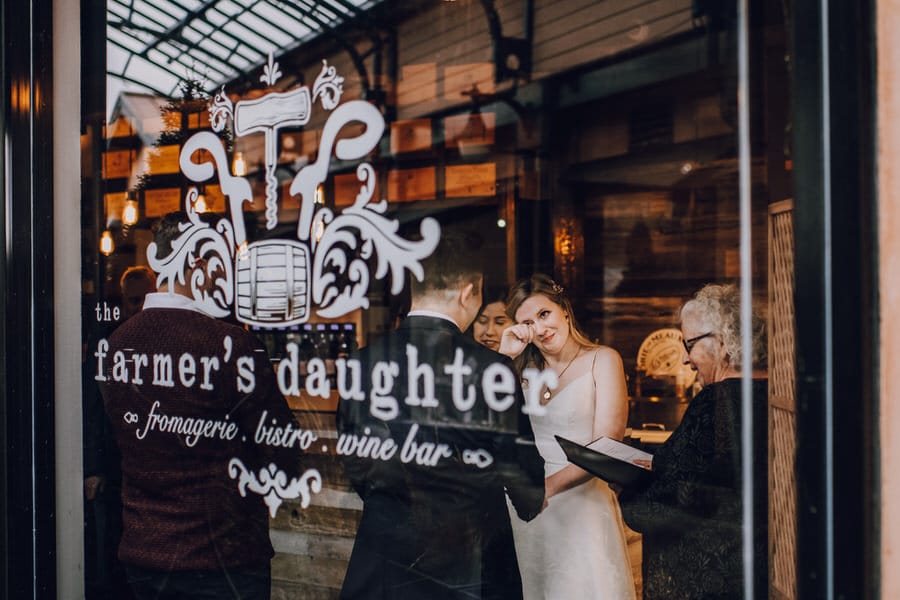 Your wedding day is a special moment in time, a snapshot of you you are (and of who you were when it all began), so why not make it filled with the things you love? You do you! And bring me along, of course 😉
Check out some favourite unique moments from my wedding & elopement adventures here.