There can be so much confusion around the variety of options when choosing a photographer. For us, we know how important the fit of our clients is for our business, and even more so, we encourage our clients to be sure the fit is right for them too. After all, we are going to be spending a whole day with you (the most important day of your lives that is!). Fit is everything and trust is paramount. We put together this list of the top 10 questions we think you should ask potential photographers to ensure the fit is right for you. We would love to hear your feedback on these!
1. How many real weddings have you photographed as a primary photographer and how long have you been in business?
You would be amazed how many websites have tons of wedding images, but very few from real weddings where the photographer was the primary photographer. What is a primary photographer? A primary photographer is someone who books you, holds the business license, edits and delivers your final product, and coordinates with you on the day of your wedding. We think this is super important, because lots of people can take gorgeous photos in a controlled setting with controlled lighting, where they coordinate the vendors and photograph with no time restrictions (the best case scenario for a photographer). It can sometimes be hard to tell which images in someone's portfolio are from a "styled shoot" where everything was planned by the team of vendors, or a real wedding. This number can vary, and it will usually (not always, but in general terms) directly relate to the price of a photographer. You do get what you pay for in this industry most of the time.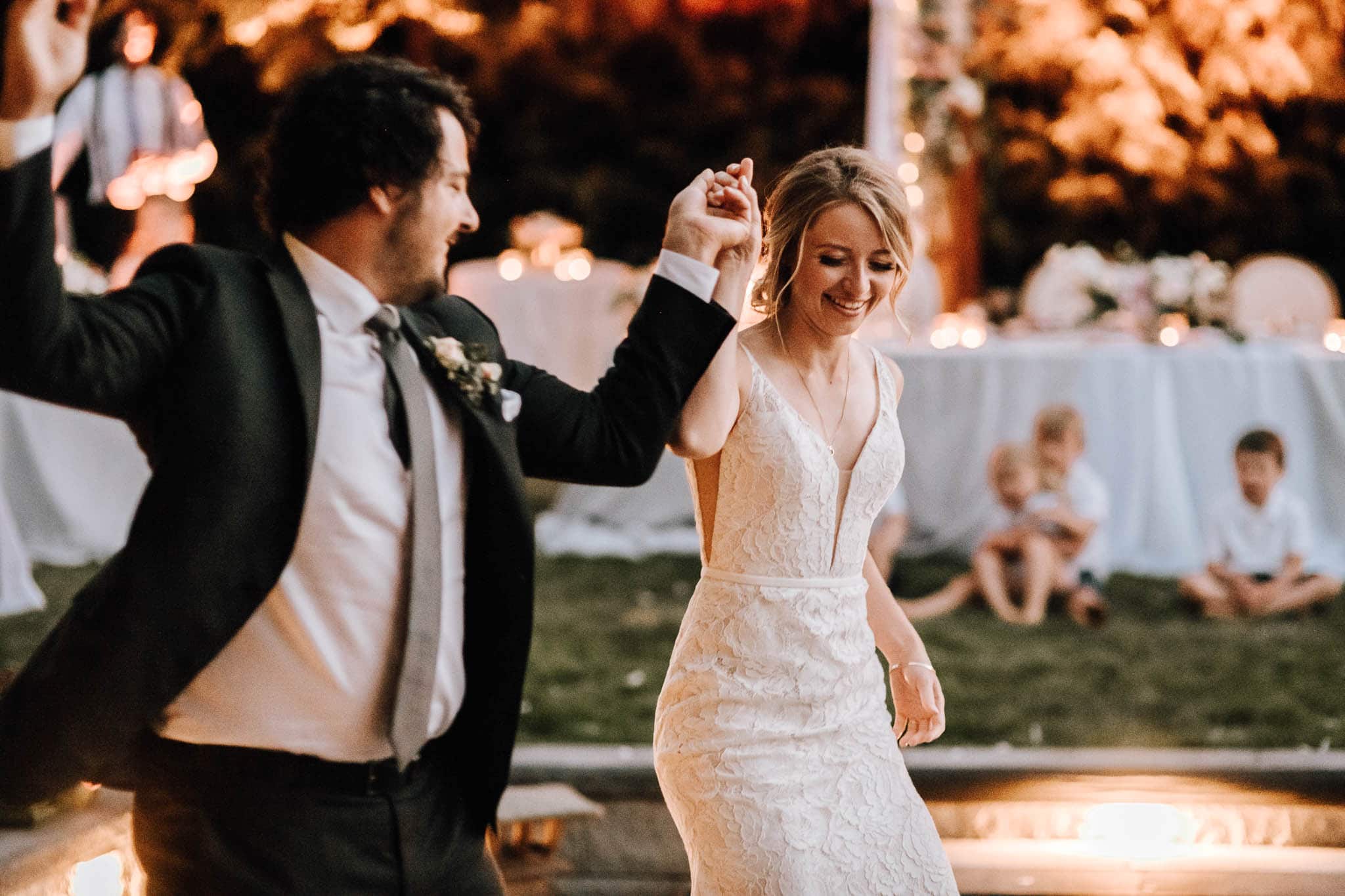 2. Are you licensed and insured to do business?
Another thing that a lot of photographers feel is optional is licensure and insurance. Being licensed assures you that they are a legitimate business in which you can trust and rely on. Insurance is often required by your venues and other vendors, although not always vocalized. Many venue agreements require that your third party vendors, such as DJs, Photographers, Caterers etc. have liability insurance in case they break something, in case a fire occurs, or anything else in which you could be liable if they don't have insurance. It is also a good idea to have your own wedding insurance, if you haven't yet considered this.

3. What is your shooting style?
You can usually tell what a photographer's editing style and composition will be like from reviewing their portfolio on their website. What you can't always tell, is how they got those images in the first place. If you are a person who values personal space, privacy and wants a more documentary feel to your images (the real things that are happening), or if you prefer to have everything curated so it looks perfect regardless of the real moments (editorial), no matter how in your face it requires your photographer to be, these are important things to consider for your wedding day. Shooting style can relate to how comfortable the photographer is in posing you, how well they direct the day, how physically close they get to you, whether they go unseen through your wedding, or whether they are a mix of both. These are all important factors in deciding if the photographer is a fit with your personality.
4. What do we get from you in the end and how long does it take?
This is a huge question to ask, because it isn't always stipulated in your photography agreement (see #5 for this point). How many images can you expect? Do you get the rights to print the photos yourself? Are the images high resolution? Are they watermarked with a logo? Do I get prints or product with my package? These are all things to consider when choosing your wedding photographer. I have heard stories of clients not being aware that digital images were actually extra, and this wasn't communicated to the client in advance. I have also heard complaints of watermarking the images (having a logo on top), when it was explained in the agreement, but never discussed in advance and not thoroughly read. When hiring a wedding photographer, you want your photos and memories preserved, not held hostage. Be up front about what you are looking for and proactive, asking what each package offers and how many images you can expect.
5. Do you provide us with a contract or agreement?
This is probably THE most important point we can stress, for photographers and clients alike. Many new photographers who are just getting started offer phenomenal pricing, but not much is outlined or explained and no contract is drawn up. Your agreement or contract should explain your payment expectations, cancellation policy, expectations and requirements for the day of, as well as delivery guidelines. A receipt doesn't provide you with any recourse or information about what you will be getting in return for your payment, whereas an agreement will do this and more. Always ensure you have an agreement in place, reading it fully and asking questions if you have them BEFORE you make payment to your photographer. We are huge on communication and this is something we hear a lot about day to day, from photographers and clients alike. An agreement is as important with your vendors as choosing the right person to spend the rest of your life with is. Choose wisely and do your research.