Weddings at The Beach House Restaurant in Victoria, BC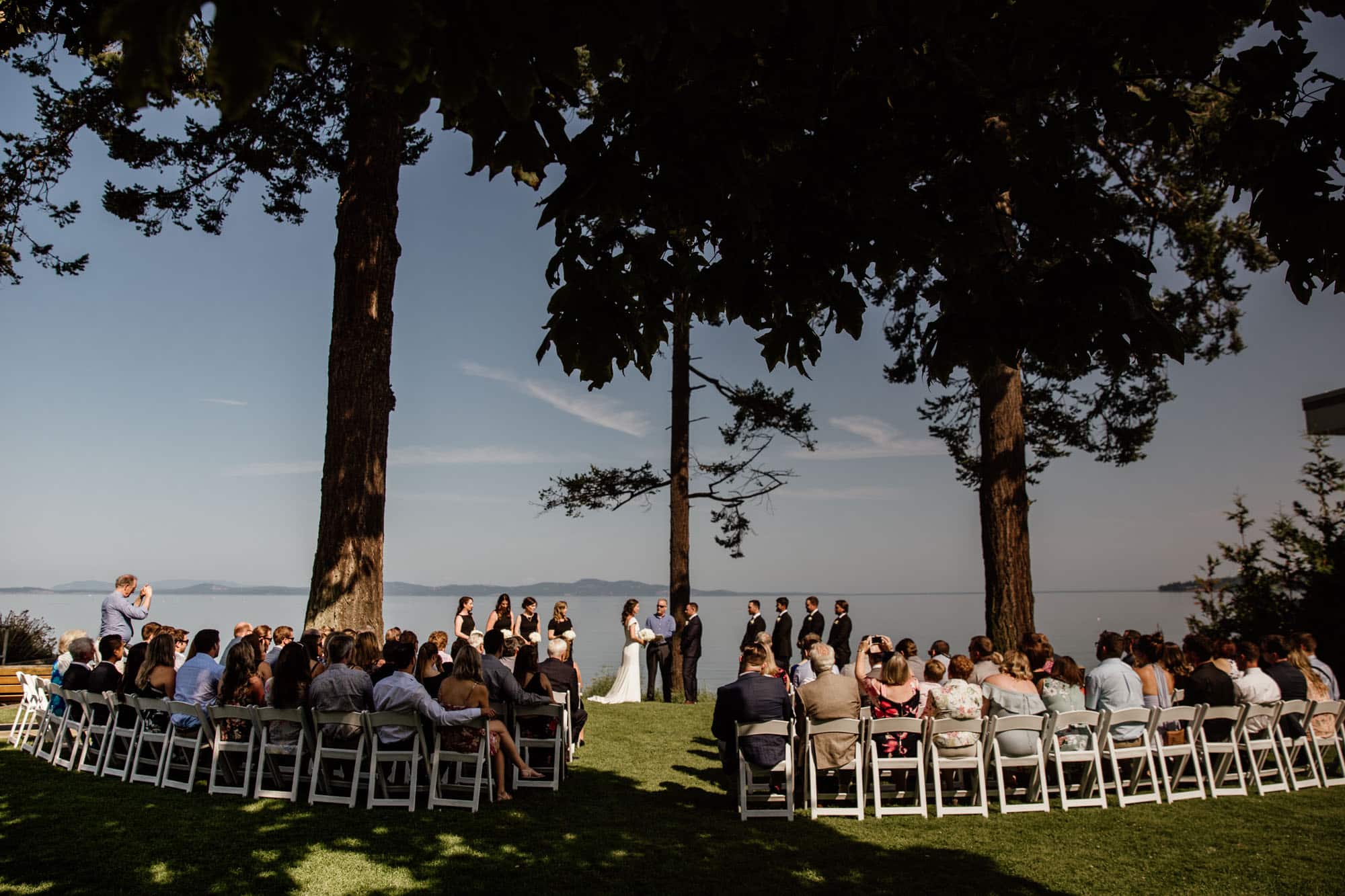 Overview of The Beach House Restaurant
(details may differ due to covid-19 policies – please confirm with venue)
The Beach House Restaurant is a cozy beachside restaurant located in the Cordova Bay area of Greater Victoria, and offers beachside or garden ceremonies and indoor receptions, which allows you to keep all of your events in one location on your wedding day. This makes for ease in planning, and allows the events of the day to flow really naturally and organically. When it comes to photography, I love it because it's a great spot to sneak outside for photos at dusk, when the major parts of the day begin to lead into a fun and relaxed evening. Lisa and Sarah, the wedding coordinators on site, are down to earth yet super organized which takes the pressure off planning and gives peace of mind that your day will go off without a hitch.
I photograph weddings at The Beach House Restaurant a handful of times each year and in my experience the location can't be beat as it's quiet, yet still in excellent proximity to both the city and the airport. It has lots of photo locations nearby, with beaches, old growth forest, and viewpoints alike. It's a great option for relaxed and fun loving couples who want to focus on enjoying the day as it plays out.
Location Info
Located on the bluffs of Cordova Bay which is just north of downtown Victoria by about 20 minutes, The Beach House Restaurant is most commonly booked for both wedding ceremonies and receptions, but can also simply be booked for the reception if preferred. The area is quiet, as it is located in a residential area overlooking the eastern coast of southern Vancouver Island (Haro Strait). There is parking on site.
Venue Description
The venue is modern with coastal vibes, has lots of windows overlooking the water, and lots of natural light, which is great for photos leading into the evening. Inside, it has a large open space with warm wood accents to create a cozy feel for your guests. My favourite feature is it's location on the beach, giving constant beach access and options for your guests to step outside to enjoy the scenery and fresh air.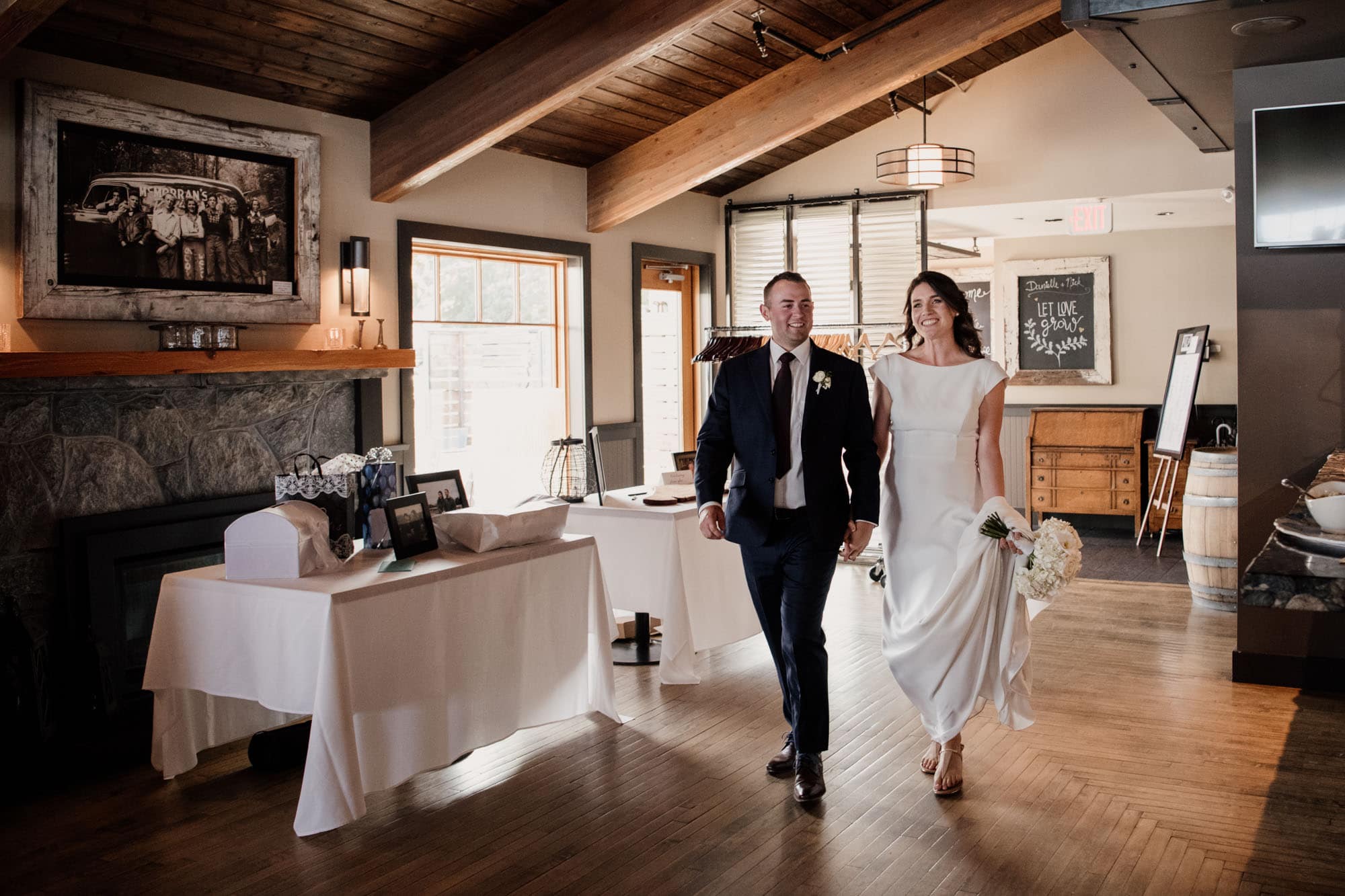 Brief History
The Beach House Restaurant was built in the 1920s, originally as a general store and converted into a hotspot for dinner and dancing in the 1940s.
Pro Tips
Making time for dusk/sunset photos gives a relaxed vibe to your couples portraits (usually around sunset time)
Planning for a first-look and portraits prior to the ceremony and letting your ceremony flow into cocktail hour tends to work best for the guests attending, giving less downtime needing to be occupied between events.
Keep in mind that on most days, the view of the ocean from inside won't show up in photos due to the difference in brightness from indoors to outdoors on the water. Using the time on site to take photos by the water is always recommended.
I recommend planning speeches for after dinner to give time for everyone to finish eating and have plates cleared before photography of speeches begins. Nobody likes food in their mouth in photos!
Wedding Information
Venue Size:
2700 Sq ft
Capacity:
200 Seated
Setup Access Time:
10am
Accessibility: All buildings are wheelchair accessible. Beach has limited accessibility.
Booking Info:
Recommended to book at least a year in advance if a particular date is in mind, or less if the specific date is not crucial.
Call Lisa at 250-216-9675 or find out more
https://www.beachhousevictoria.com/
Permits/Insurance/Restrictions
Permits:
Saanich Parks and Rec permit for beach or grass ceremonies
Restrictions:
Music off by 12:30am
Everyone out: 1:00am
Alcohol only allowed inside and on patio
No outside alcohol
No smoking on patio (in designated smoking areas only)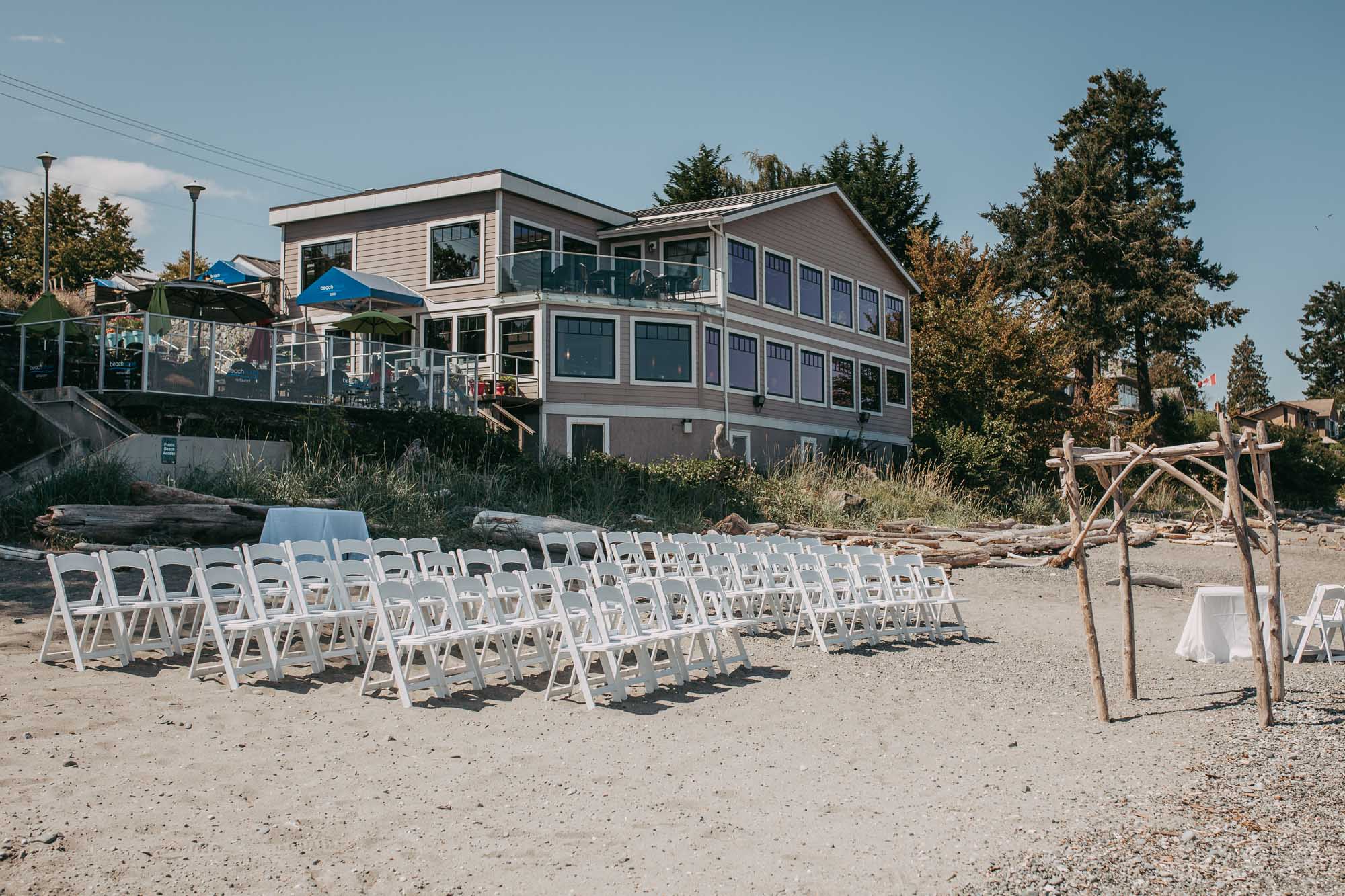 Weather Considerations
The Beach House Restaurant offers backup wedding plans for rain. If you are having a garden or beach ceremony, it can be moved to the indoor reception space which overlooks the ocean.
For portraits, all locations are off-site, so the decision of a weather contingency plan would be up to the individual wedding couple.
Recent Weddings at The Beach House Restaurant
Danielle & Nick: https://tulleandtweedphotography.com/beach-house-wedding-dn-victoria-wedding-photographers/
Lorelei & Anthony: https://tulleandtweedphotography.com/beach-house-wedding-lorelei-and-anthony/