Vendor Feature: Cake by Taryn | Victoria BC Cake Artist
Business Name: Cake by Taryn
Owner Name: Taryn Haywood
Specialization: Custom Cakes & Dessert Tables
Website: www.cakebytaryn.com
Email: cakebytaryn@gmail.com
Phone number: 250-927-1073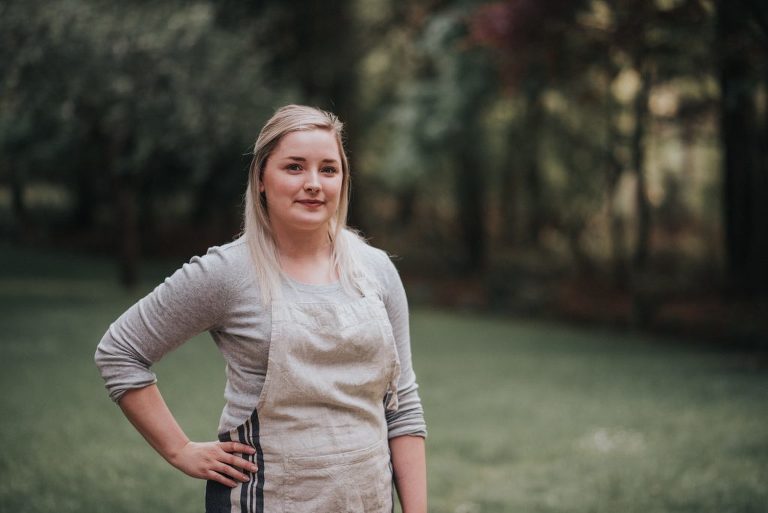 How long have you been creating cakes? 
I've been baking since I was old enough to reach the counter (on a stool)! However, I have only been creating custom cakes for clients for three years.
How did you get started?
Baking is fun! It has, and hopefully always will be, a hobby that brings me joy, and helps de-stress from my "day-job" as an x-ray technologist. I began creating cakes for my husbands work many years ago.. word spread like wildfire, and before I knew it, Cake by Taryn was born!
How many weddings do you do a year?
This past wedding season was only my second "real" wedding season (from May-September). I completed roughly 80 weddings within those months- I also provided desserts for birthdays, bridal showers, and assorted events throughout those months. One day I will have more staff to accommodate more weddings- but for now, it's me, myself and I making each and every item that comes out of the kitchen!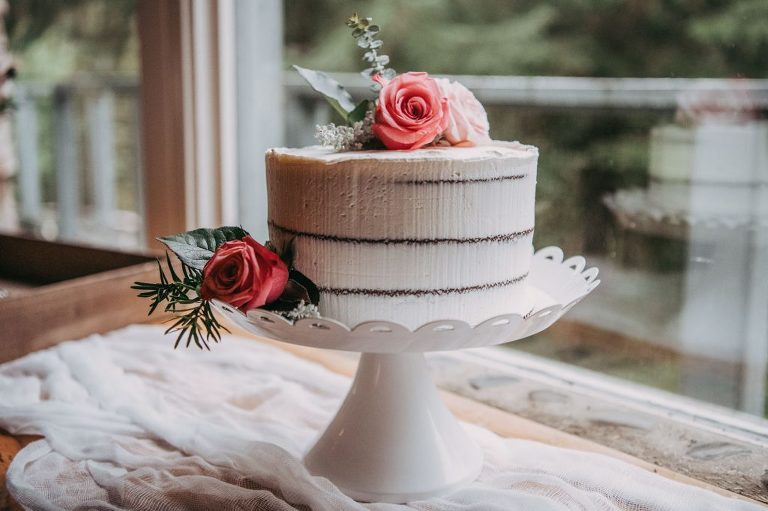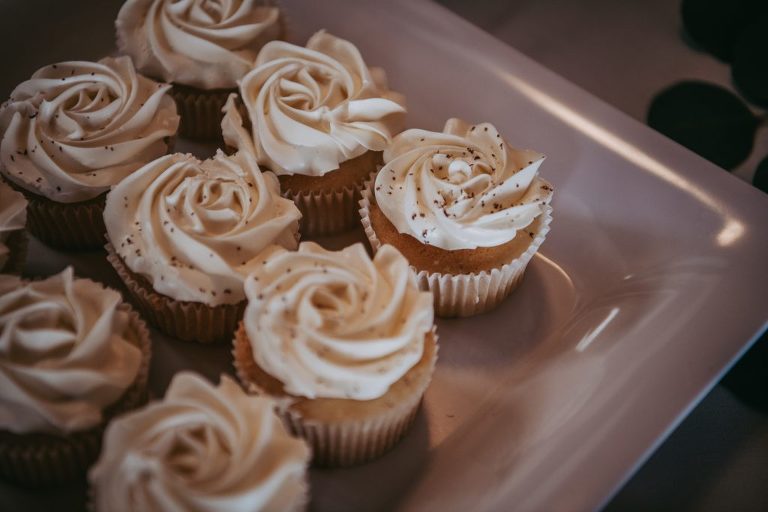 What is the biggest thing your couples rave about after their weddings? 
Reviews generally highlight the flavour and texture of our cakes, as well as the simplistic beauty. I receive many positive comments on my attention to detail, and quick communication during the booking, and consultation process.
What do you do in advance of the wedding day to build a relationship with your clients?
Cake by Taryn offers bridal samples three times throughout the year (October, February, April). When a bride is interested in reserving my services, I reserve a bridal sample box for the upcoming date, and gather information regarding other vendors, colours, and overall wedding vibes; from this information I compile a variety of dessert options and styles that I feel will suit the bride and groom the best. This ensures the cake/desserts are unique to each wedding.
Is there a trend you have noticed with wedding cakes?
Every year brings a new trend…Sometimes trends float across a two-three year period. I focus mostly on textured buttercream cakes, with fresh flowers, so following "trends" is not my usual.
What are some of your favourite types of cakes/themes for weddings that may not always get chosen?
I love dessert bars! Let me make you an assorted cookie bar, or a loaf ( I know, the word loaf is terrible, but so yummy!) bar, maybe an assortment of mini pies…. How about cake squares with an assortment of toppings for you guests to play with? I love interactive dessert options!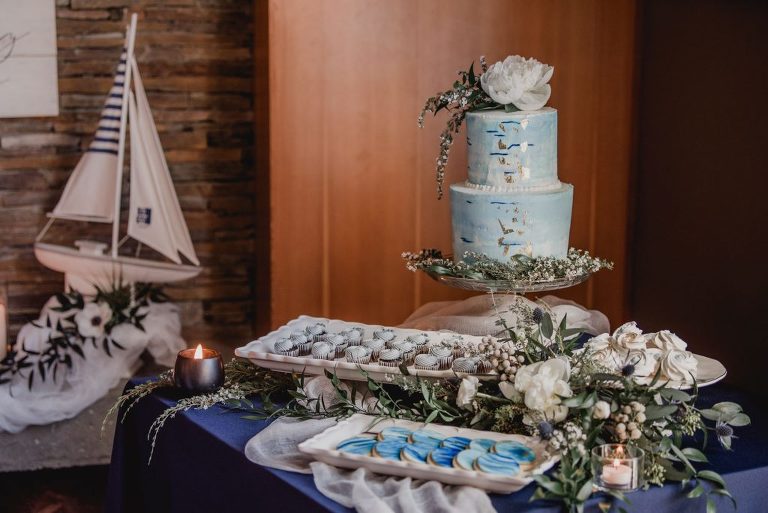 What types of cakes are guaranteed to be a crowd pleaser? 
Our current menu holds our most requested cakes from previous menus. The most popular are: Oreo, Chocolate Dulce de Leche, Lemon and Carrot Cake. All of these are crazy good!
What is your favourite thing about your job?
Being your own boss is a blessing and a curse. Sitting at home doing paperwork all day isn't the most glamorous, but it's better than slapping a uniform and having someone dictate your day (in my opinion). I am also a huge fan of weddings and events; I am a people person, a foodie, and a wine nerd- what better place to see all those components come together than a wedding!?
Do you have any tips for potential couples who are starting their wedding planning?
Vendors are, seemingly, being reserved further and further in advance each year. I generally have inquiries starting twelve-fourteen months in advance; however the general timeline to book is eight-ten months in advance. So please get the ball rolling early!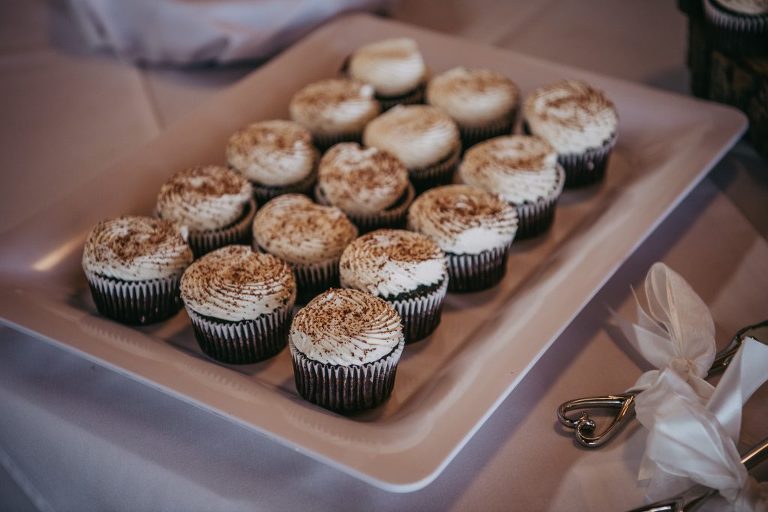 What sets you apart from your competition?
I put maximum effort into creating the best tasting cakes possible; I know my style is more "homey," "natural," "rustic," "traditional…" but there is a reason clients rave about my products, it tastes good, it's pretty, and it reflects my own personal outlook on life and the overall beauty of anything.
Any other thoughts you would like to add?
I think there is a lack of education on cake pricing, I wish there was an easy way to explain how much it really costs to make a full wedding cake from scratch. From the ingredient costs, to the time it makes to shop, measure, mix, bake, assemble, and decorate… I would love to see future brides including a reasonable budget for their cake/dessert expectations, by doing research and contacting vendors early, to avoid disappointment when they finally place their order and see they did not budget near enough for their dream cake.
Photography: Tulle & Tweed Photography & Supplied by Taryn Haywood