5 Tips To Turn Your Spring Engagement Into A Real-Life Fairytale | Victoria BC Photographer
The flowers are blooming, the birds are singing, the bees are buzzing, and most of all – love is in the air! Let's be real. Nothing gets our hearts melting like a dreamy Spring engagement shoot.
Whether you are recently engaged or ready to (surprise!) pop the question you are probably wondering what will take your engagement shoot from 'fairly good' to 'fairytale'.
Look no further! We have come up with 5 fool-proof tips and tricks to make planning a shoot effortless and the results truly dreamy.
1. There's no such thing as 'too many' flowers
During Spring there is a natural abundance of flowers everywhere you go. We suggest embracing everything floral and contacting a florist to create boutonnieres, mini bouquets, or even flower crowns for your shoot.
2. Dress to the 9's and don't be afraid to match
This is the perfect opportunity to wear that pretty sundress that you've had your eye on or dust off your favourite button-down! Trust us – if you feel good you will look good. Don't worry about being 'too fancy' or overdressed'. There is not such thing at an engagement shoot! Also, don't be afraid to coordinate outfits with your partner. It may sound cheesy, but the photos will be gorgeous!
3. Gardens, gardens, gardens…
Gardens are the perfect location for a spring shoot but how do you decide? Think about if you are going for a 'wild and whimsical' look (ferns, forest, and wildflowers) or a more 'storybook garden' look (roses, fruit trees, and topiary). Each garden will bring out a different mood in your images. Don't be browse Pinterest for inspo! 😉
4. Let your love show!
An Engagement shoot is a special time for you and your fiancé to celebrate your love and take a moment out of your busy lives that is just for the two of you. Get lost in each other's eyes, forget the camera, and have fun! Kisses, dancing, and cuddling are all encouraged!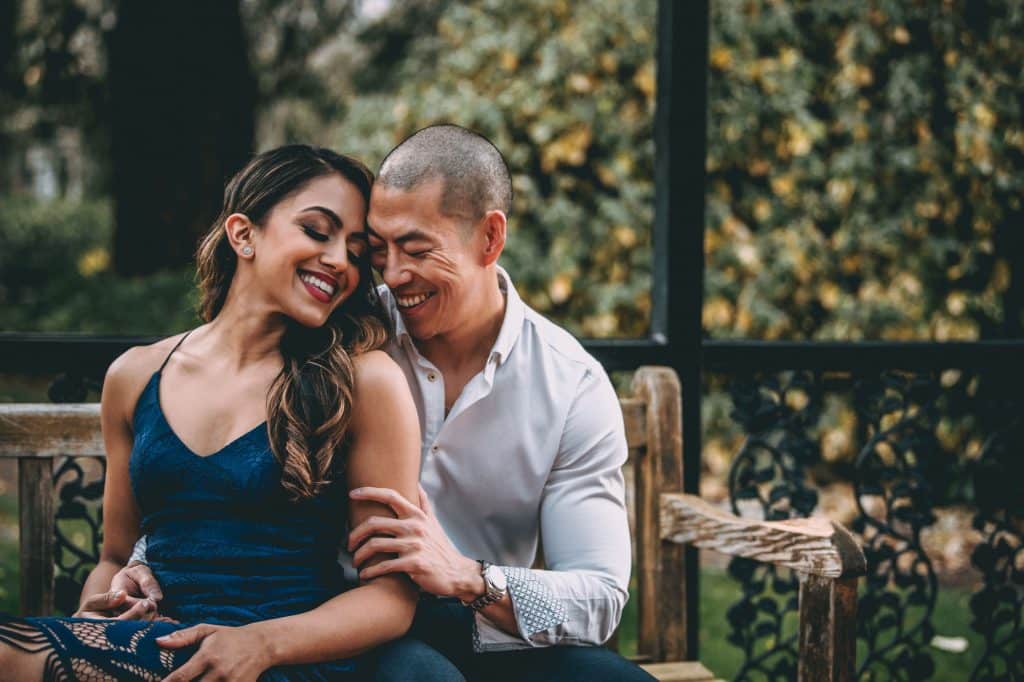 5. Make it personal
Something that will make your shoot like no other is bringing all of the uniqueness of your relationship to the shoot. (This can be applied to any season)! Think of all the things you and your partner enjoy together, food you like to eat, and places you like to go. Share these things with your photographer and see how you can integrate them into your shoot! The more details that represent you the better!
Photography: Tulle and Tweed Photography